 Your Print Marketing Team offers more than print!
It's a team effort to win and our team is focused on achieving results as much as you are – from distinctively printed handout fliers and brochures to eye-catching website marketing, search engine optimization and online videos. Wherever you market your message, we help you get results.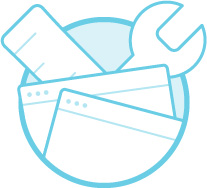 Website Services. Yes we do that, too!
Availability: Whether your project is large or small, our team outlines a sound strategy to help meet your goals with honest answers, we provide a workable timeline before we begin. Plus, we can offer effective options that may enhance your business outlook for new clients, all at a fair price.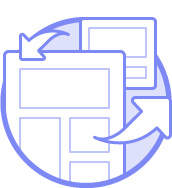 Accountability
If you have been abandoned by your website designer, or are being charged monthly fees with nothing to show for it, our team can rescue you and get you back on track so web users can find you.
We understand what makes the right first impression online. Our team is always available, working with you to tell your story and strengthen your online presence. We guide you on your website project and offer suggestions and advice to be sure visitors stay longer on your site. We also construct your site so it's mobile friendly when users visit it.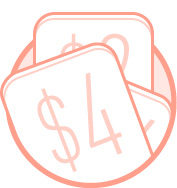 What's it going to cost?
We charge you when we're working for you – by the hour, and not by a monthly fee or contract. Your project becomes ours, as if we are paying the bill, so we work efficiently and thoroughly.
Content Writing
If you are looking to build a new website for your business, don't underestimate the importance of good content. Quality content can make or break your website and can mean the difference between being called or passed by. If you are a business owner and don't have the time to write your own content for your website, check out this link.